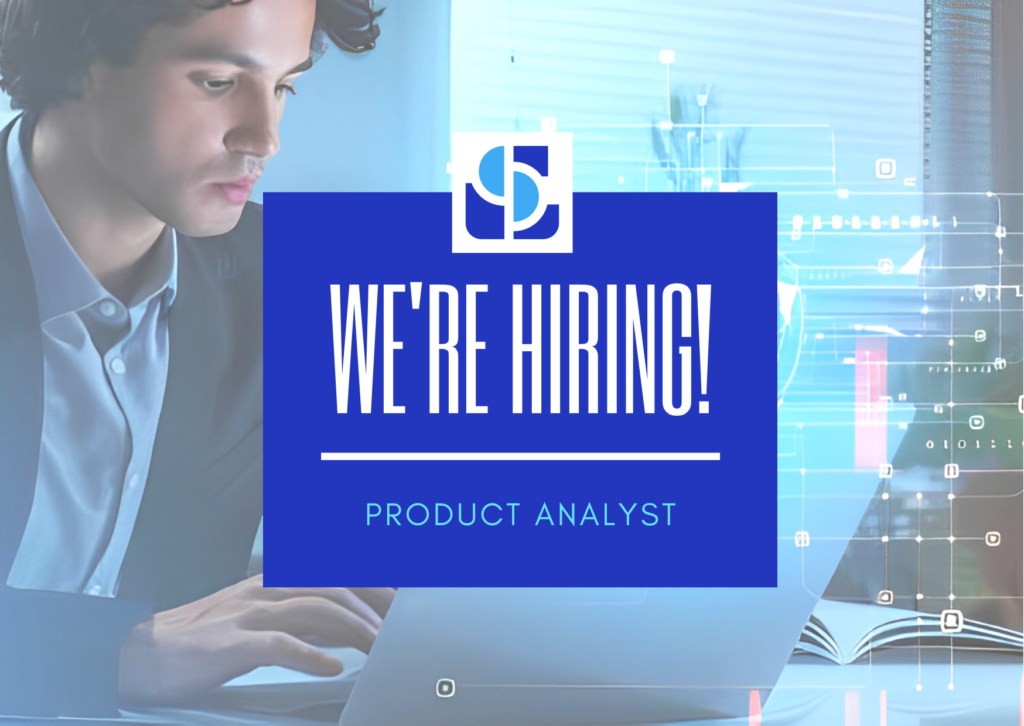 Job Description
Who Are we?
Founded in 1994, our mission at Information Systems Limited is to provide the most comprehensive, cost-effective and innovative business software solutions through a cooperation of expertise and knowledge.
We are committed to deliver the highest level of value to our customers and to provide a dynamic and challenging environment for all our employees. The group now employs over 65 professionals, and services over 600 customers both locally and overseas and is ISO 9001:2015 certified.
We are currently seeking a Product Analyst to join our Automotive Solutions team.
Job Purpose
The Autoline Dealer Management System (DMS) is one of the leading solutions for the retail automotive industry and is endorsed by leading manufacturers world-wide such as Toyota, BMW, Mercedes-Benz, Volks-Wagen Group, and others.
In your role as a Product Analyst, reporting primarily to the Assistant Manager – Product Management, you will form part of the Product Management team that is responsible to provide the expertise needed to lead and make strategic product decisions, advocating for customers to enhance their experience with our technologies while also aiding our clients to analyse their data to make better decisions using our products.
As a Product Analyst you must develop an understanding of company products to meet the company's current and future needs. You will analyse our internal and external workflows then convert them into functional requirements for engineering teams. As an Analyst, you will have opportunity to work on Company's current and upcoming Automotive products, driving consumer engagement and business results. The role will start focusing on DMS integration analysis then expand to all other products lines.
The position will also focus on operational response and resolution of customer interactions (incident, requests, changes, etc). Thus, this role includes direct customer collaboration on research and resolution. Responsible for daily ticket queue/CR management of customer reported issues as well as trending, elimination, and prevention. Being part of the product team, a cross-functional team, you will work directly with operations, product, and aftersales teams to resolve, prevent, and eliminate customer technology issues.
As assigned by management, as part of the product team, your role will ensure proper configuration, implementation, and integration for products to meet the needs of our key stakeholders while meeting IT standards. In some cases, as part of the role you may be acting as a project manager, business analyst, product tester, etc.
Duties and Responsibilities
Contribute to the overall product and process improvement.
To assist the product management process together with the senior product lead.
Define and capture workflows and product requirements.
To facilitate/maintain product versioning and streamline release management processes with the senior product lead.
Work to map overall design to client requirements and systems, ensuring solutions align with business goals and processes.
Contribute towards assisting the company in achieving short and long-term goals relating to product growth by collaborating with other teams to maintain plan integration and ensuring overall achievement of product objectives.
Identify existing gaps, optimizations, and future opportunities for the product by collaborating with our support team to have a deep understanding of current user issues and user desires.
Plan, organize, and manage work to continuously improve the benefit design and filing/product detail processes.
Carry out testing of products and have a good understanding of scripts, reports, SQL scripts.
Execute, Transform and Load Autoline data for BI reporting.
Communicating findings and recommendations to affected parties and collaboratively resolving any issues.
Communicate to customers proactively and with urgency to provide product issues statuses when needed.
Assists in developing products presentations.
To create specifications and implement requirements in partnership with the software and UX teams.
Assist with assessments to solution design and implementation of DMS systems.
Good communication skills and creating a bridge in-between engineers and business stakeholders is a must.
Technical Qualifications
Bachelor's degree in Business, Computing, I.T., or any related field.
Possess good Structured Query Language (SQL) skills.
Some knowledge of Business Analysis and Process Design.
Strong data analytical skills.
Strong presentation and communication skills.
The ability to write documents in commercial English essential.
The ability to work under pressure and adapt to change.
Ability to think creatively to find innovative solutions to complex analytical problems/questions.
Skills And Capabilities
Good prioritisation and time management skills.
Demonstrated ability to work in a team environment, strong project management skills, proficient computer and writing skills.
Exhibit organizational skills to effectively manage competing priorities.
Detail orientated, articulate and good communication skills.
Possess good written and verbal communication skills and be able to communicate effectively with individuals at various levels within the organization required.
Other Requirements
3+ years ERP experience or similar.
Candidates with previous experience of working in a similar role will be favourably considered.
Background knowledge of the Automotive industry would be beneficial but not essential.
On the job training would be provided as and when required. Training may be carried out internally, locally, or overseas. Ongoing training and a structured appraisal system ensure people can grow professionally.
We offer careers not jobs.
Salary will be commensurate with experience, expertise and knowledge.