We are currently seeking a Technical Consultant to join our Automotive Solutions team.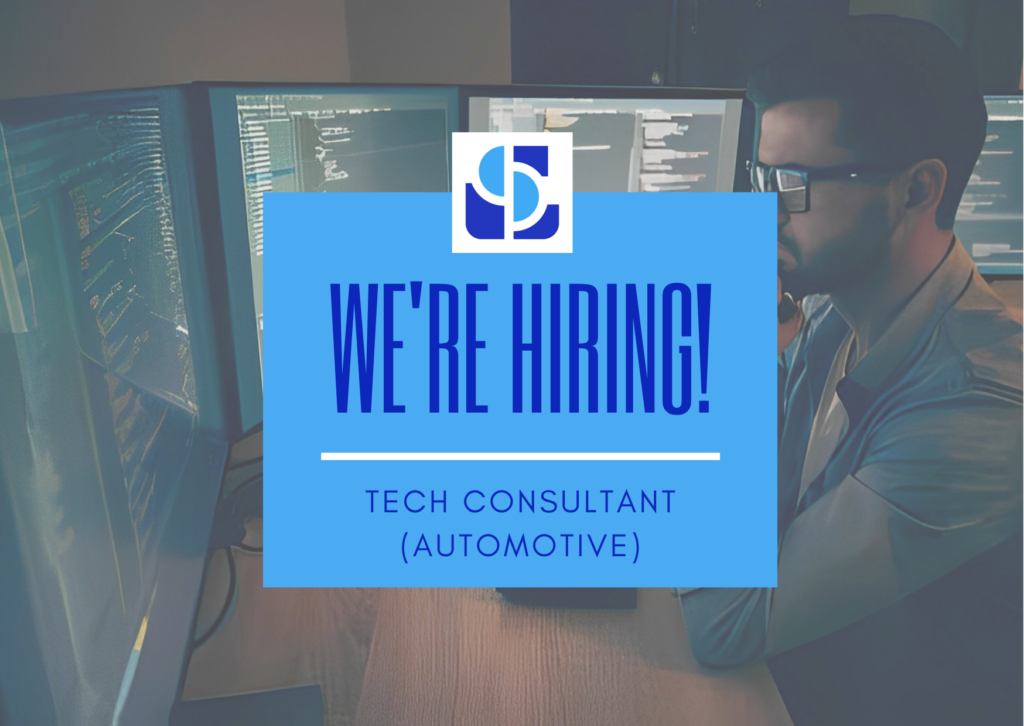 Job Description
Who are we ?
We are committed to deliver the highest level of value to our customers and providing a dynamic and challenging environment for all our employees. The group now employs over 65 professionals, and services over 600 customers both locally and overseas and is ISO 9001:2015 certified.
We are currently seeking a Technical Consultant to join our Automotive Solutions team.
Job Purpose
Development of customer-specific reports
Implement Print Manager Solutions
Build an area of advanced competencies in selected areas of ERP
Supporting daily operational system issues, clearly documenting issues reported
Duties & Responsibilities.
Meet deadlines as agreed upon during scheduling.
Follow the company's set of report writing standards.
Perform proper testing to make sure that the best reports are released.
Address reported bugs as fast and efficiently as possible.
Provide support to Daily Rentals module
Assist in user training.
Installation and implementation of application software.
Assist in local and overseas implementations.
Perform functional and integration testing
Development and maintenance of business stationary template.
Assist in the implementation or maintenance of management information system.
Administrative Works:
Timesheet inputting within 24 hours of working on a job or task.
Ensure that all day-to-day work practices are following the standards set in the Quality Management System (QMS) and assist in their updating in case of need.
Adherence to the company Code of Conduct.
Maintenance and reviewing of assigned ConnectWise tickets.
Qualifications & Skills.
Posses a Qualification in IT at certificate/diploma level.
Knowledge of Basic Programming Language Logics and Statements.
Familiar with Printers installation and configuration.
Knowledge of Networking Basics.
Good knowledge of MS Word
Ability to think through problems in a clear and concise manner
Tends to stay with a problem or line of thought until the matter is settled.
Strong willingness to commit to and adhere to program/project deadline
Excellent verbal, listening, and written communications skills
Must be well organized and proactive.
Other Requirements.
Candidates with previous experience of working in a similar role will be favourably considered.
Background knowledge of the Automotive industry would be beneficial but not essential.
The Job may entail travelling to customer sites both locally and overseas.
On the job training would be provided as and when required. Training may be carried out internally, locally, or overseas. Ongoing training and a structured appraisal system ensure people can grow professionally.
We offer careers not jobs.
Salary will be commensurate with experience, expertise and knowledge.
24×7 Access to our corporate Learning Management System as part of an ongoing drive to Learn and Develop your career.
Access to corporate employee incentive & discount schemes.