ISL is delighted to announce its latest eLearning product solution to help continue solidify our focus to help companies with relevant curated content for onboarding, education, and skills improvements relevant to your business.
Msida, Malta [14/06/2023] – ISL, a leading software solutions provider, is delighted to announce a new partnership with Easygenerator, an award-winning eLearning authoring solution. This collaboration aims to continue enhancing many industries by combining our expertise with Easygenerator's easy-to-use authoring tool, helping empower organisations everywhere.
The collaboration shares a common vision of enhancing the eLearning experience by leveraging our strengths together to create an engaging, interactive, and personalised eLearning experience for our learners.
Easygenerator promotes Employee-generated Learning, where organisations have their Subject Matter Experts (SMEs) creating training. This approach turns employers into the owners of their growth. When employees capture their knowledge to create training, companies have more capacity, faster turnaround, and higher quality content. Click below to learn more about Employee-generated Learning:
https://www.easygenerator.com/en/employee-generated-learning/
"We are thrilled to be able to provide our customer base with the ability to build their own content and load it onto their industry standard learning management system. Easygenerator is an easy-to-use and powerful e-learning authoring tool. Customers can now address those specific content gaps that may not exist and need to be developed."
Mr Simon Calleja-Urry
ISL Founding Partner & Director
Easygenerator's features include:
PowerPoint Import & Course Templates: Import your existing PowerPoint training presentations and enhance the learning experience by adding interactive elements, quizzes, voiceovers and more. Alternatively, choose one of Easygenerator's ready-made course templates to get you going.
Easy AI: EasyAI will take your e-learning course creation to the next level. This AI feature can improve the quality of your content, help you generate ideas, and speed up your content creation process. Currently, EasyAI is in Beta testing mode, and you can request access.
Video Recording & Editing: Create custom videos to share knowledge more engagingly. Record videos using your webcam, screen, or both, then use the easy-to-use editor for the final touches.
Learner Insights: Track detailed insights into your learners' performance and identify areas that may need some improvement—on your side or theirs. Gain an oversight into your learners' expertise with valuable data through visualisations for enhanced understanding.
Customers with existing Learning Management System (LMS) can download their Easygenerator courses as SCORM 1.2 and 2004 and xAPI files directly into their LMS in just a few clicks.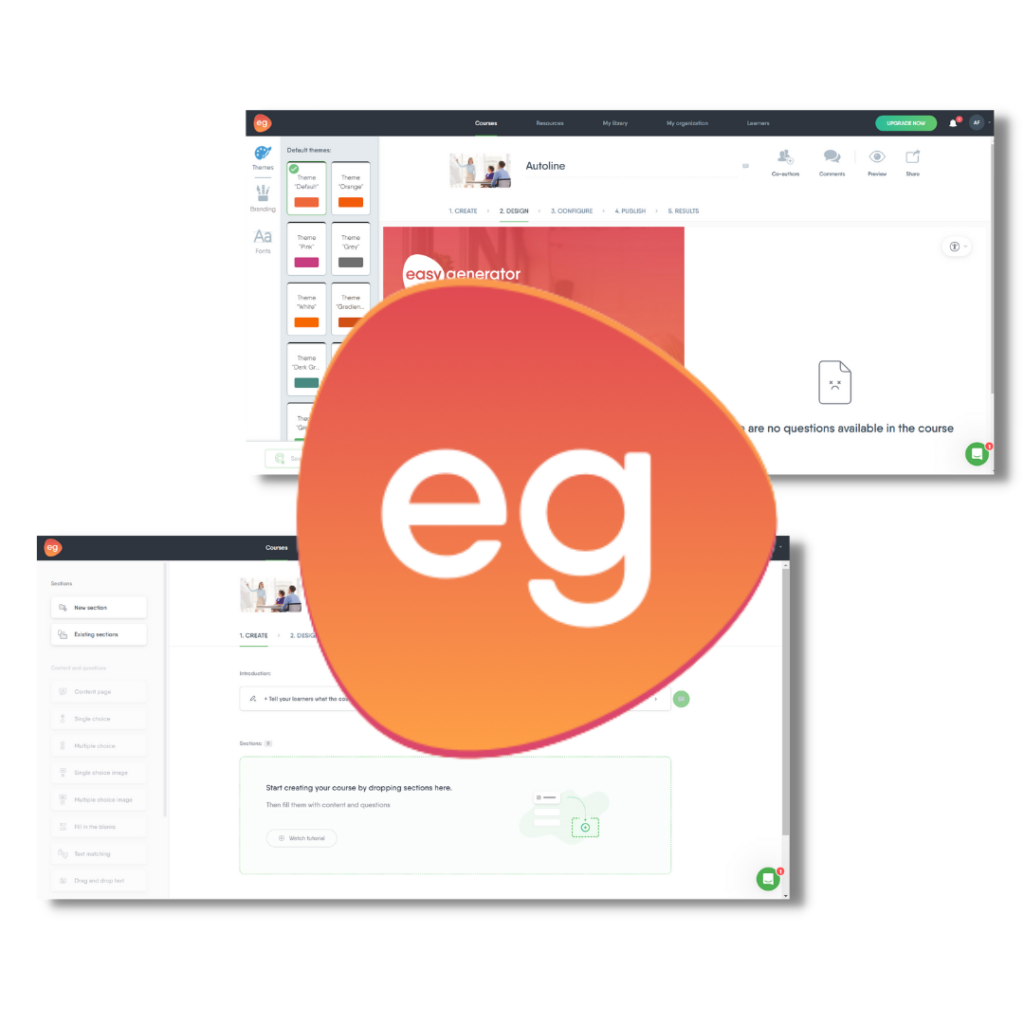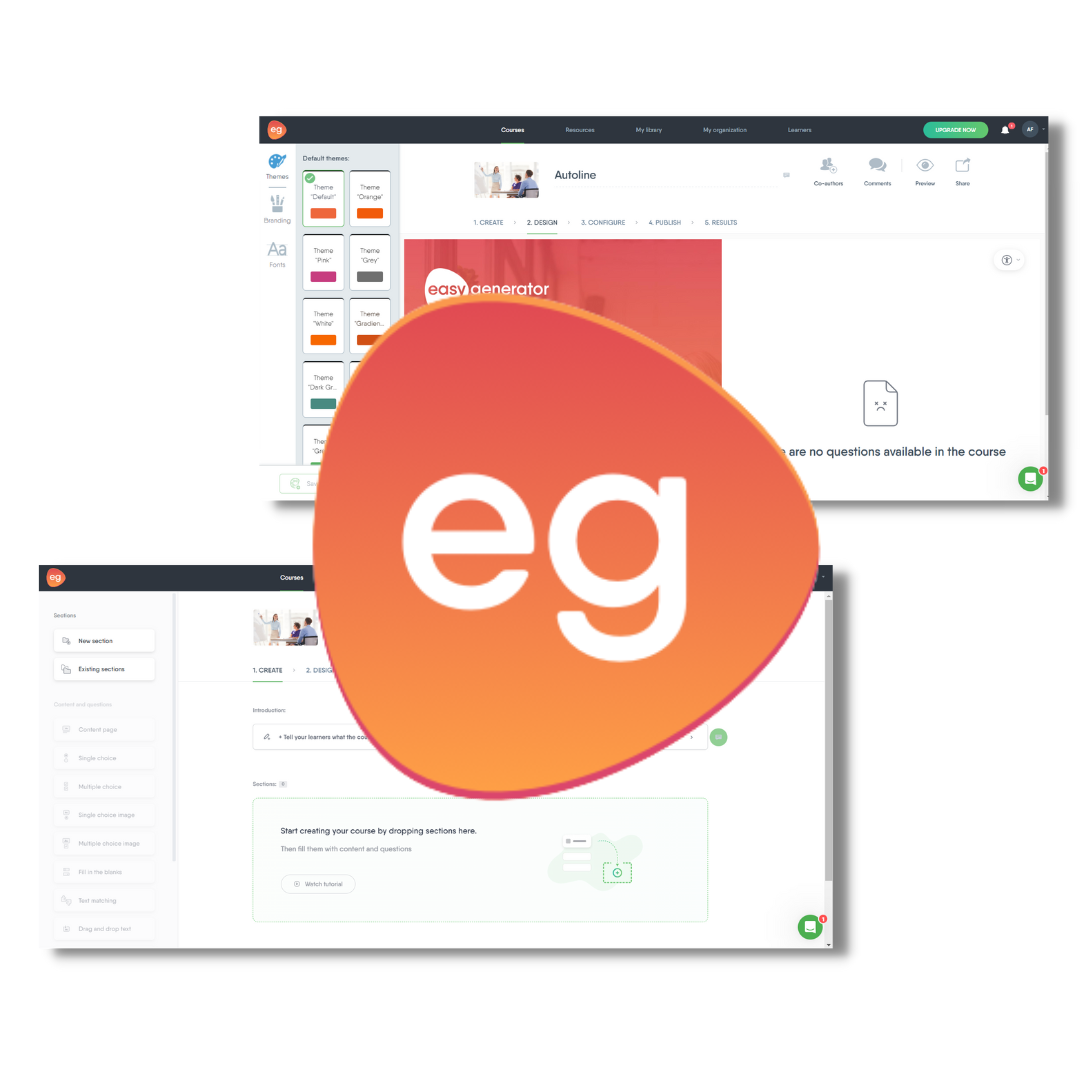 About ISL:
Primarily an I.T. company, ISL specialises in various sectors, one of which is Learning & Development, where the goal of ISL is to provide learning solution tools for companies to help run, improve, train and focus on its business and day-to-day operations. With easy-to-use eLearning solutions, ISL offers the best collections focused around that company's industry, ensuring to provide learning content relevant to the business.
About Easygenerator:
Easygenerator is an award-winning e-learning authoring solution that simplifies and accelerates organisations' learning development. Easygenerator helps companies adopt an Employee-generated Learning approach, where in-house SMEs share their knowledge through interactive e-learning content. Thanks to the tool's user-friendly interface and 24/5 support in 100+ languages, users do not need any prior course authoring experience to start creating.