Gear-Up Your Automotive Business with our ISL's Advisory Services: Unleashing Automotive IT Excellence & Actionable Business Insights.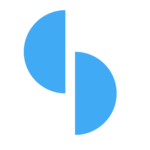 Your Gateway to Automotive success
Enhance your business in the Automotive industry with ISL's unrivaled expertise in implementation for Automotive, IT, and Business Analytics. With a legacy of 25 years handling Dealer Management and Importer Systems, ISL will elevate every aspect of your automotive business by harnessing our unique blend of industry knowledge, project implementation, IT innovation and actionable insights.