Drive Innovation across your entire repair business.
We can now provide you with  tustworthy software management technologies that are especially designed for the automotive section. This real-time system provides an easy to use interface, allowing you to focus on increasing and enhancing your productivity.
All in one, cloud based body-shop solution.
Manage your whole garage system, including job work, estimates, invoicing and expenses, inventory parts and many more.
Easy-to-use features designed to make managing your garage operation easier, more efficient, and most importantly profitable.
As business advance into a digital era, more people are switching to electronic invoicing services to automate their accounts payable. We include an E-Invoicing feature in our system.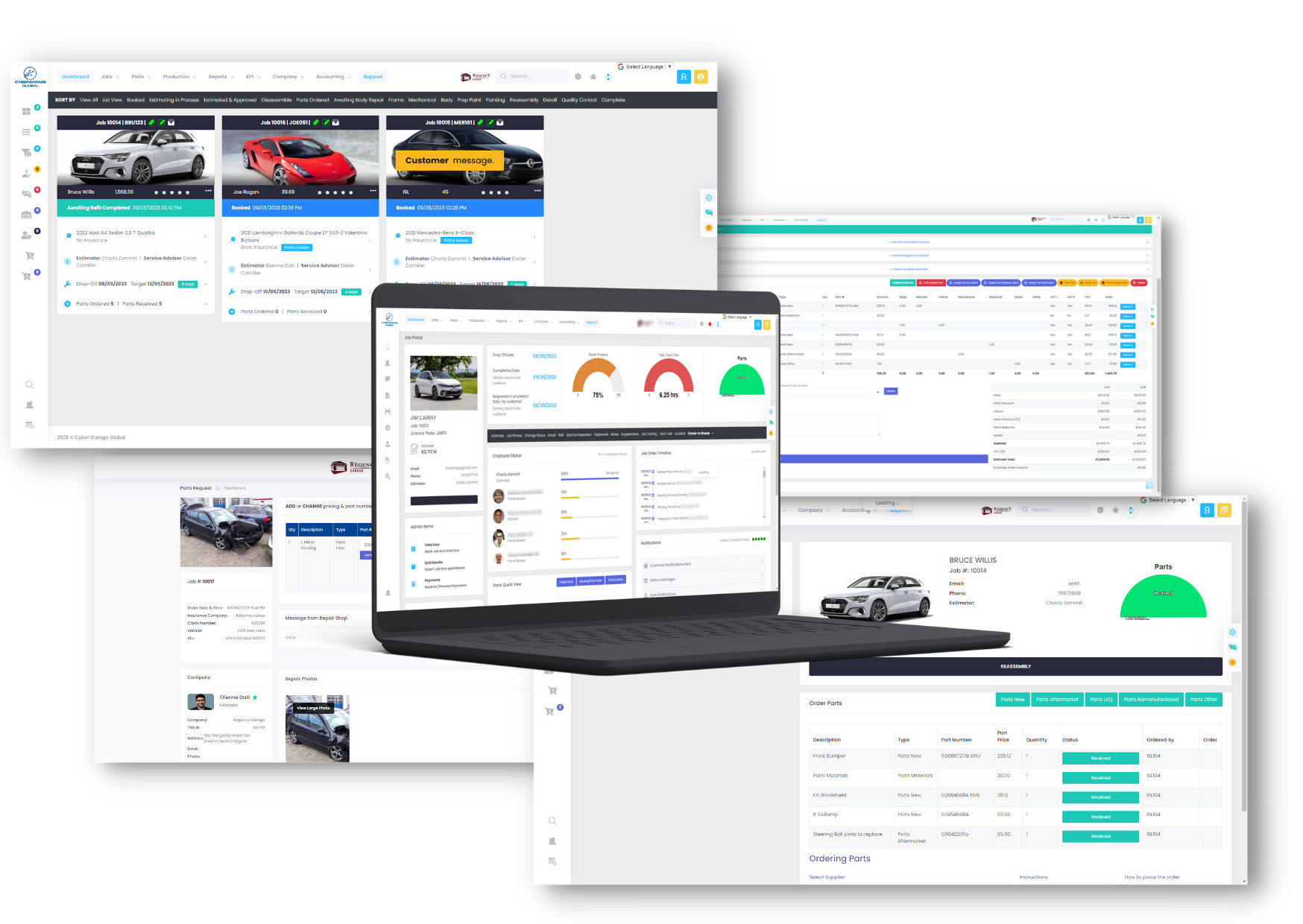 Employee Time Management and Increased Accountability
Time-tracking reinforces accountability for each employee. When time-tracking is enforced, employees are more likely to complete jobs more efficiently and are more likely to hold themselves accountable for their progress throughout the repair process. Time tracking software isn't used to intimidate, and control employees, but instead to reiterate the importance of completing the job on time and the need for dedicated, hardworking and honest employees.